Looking for a photocopier to rent for your office? In need of a photocopier rental solution that lasts for 24 months? Require a 6 month photocopier rental for your business continuity split team? Having a 3-day event that also requires a photocopier unit?
We have just the solution for you. Because we have been in the Singapore photocopier rental industry for more than 10 years, we understand the needs of the market and have designed various packages and solutions to fit your needs.
Archer offers competitive prices for Photocopier rental (long term / short term & event rental) in Singapore.
B&W/Colour Multifunction Copier available for 1 day – 24 months lease:
1. Photocopying/ Network Printing/ Scanning/ Faxing
2. Low Copy Charges
3. Rental fee includes service, parts and toner supplies
4. Quality Printing up to A3 Size
5. OCR Module license available.
6. Print Management / Auditron features
We stock a range of brands from Fuji-Xerox, HP, Pantum, Lexmark, Ricoh and Canon.
Get your free non-obligatory quote now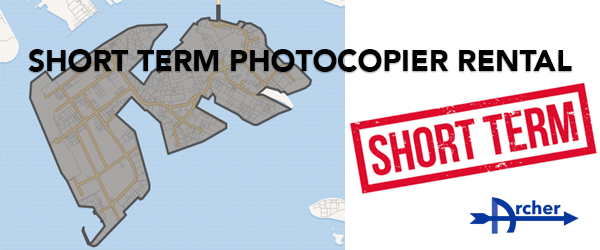 Short Term Copier Rental
Short term photocopier rental can range from 1 – 12 months. Companies that usually require short term rentals are those setting up site offices, mobile offices, pop-up offices, business continuity teams for instance.
There is no compromise on available features because of the time length of the rental. Archer has various photocopier rental packages to address your different needs.
We work closely with government bodies and tertiary institutions to set up off-site offices. Especially during this challenging time of Covid-19 where companies have to set up alternate business continuity teams in multiple locations, we have sufficient photocopiers and technical expertise to deploy our equipment all over Singapore.
Our company is also popular with the construction sector; where we have vast experience supporting actual on-site offices. We have the necessary licences such as Bizsafe3 as well as equipment such as stair climbers and tail-gate lorries to deliver to your site safely.
Archer also specialises in servicing offshore islands like Jurong Island and Pulau Bukom where we have shipped our photocopiers and technicians on the ferry transport. Our team understands all the pass and permit needs to ensure our technicians can deliver and administer service at these restricted areas.
Do let us know your requirements and we can advise accordingly.
Get your free non-obligatory quote now
Event Copier Rental
Looking for a short term photocopier rental for your corporate event/conference/trade shows/conventions? Archer is able to provide photocopier machines at your required locations and collect them on specific dates and timings. We have experience working with events held at popular venues – Marina Bay Sands Convention Centre, University Cultural Centre, Suntec Convention Centre, Swissotel for instance.
We have the following machine specifications available for rental:
B&W/Colour copier with network printing/ scanning. Printing speed of 55 copies per minute.

High volume photocopier with staple finisher

4G routers to complement venue Wifi
On-site technician package
Wifi Printing
BYOD Printing
We also have early setup, late teardown, weekend/Public Holiday setup for your unique event needs. We work closely with both the direct event organizers as well as event companies to ensure smooth operations.
We are also the official Photocopier and Printer vendor for the F1 Formula Grand Prix event in Singapore since 2014.
Visit our Event Copier Rental page for more information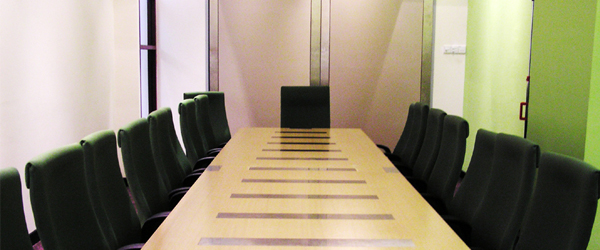 Temporary Office Setup
Are you looking to setup a temporary office for your event in Singapore? We are able to help you set up a functional temporary office consisting of essential peripherals: For instance, such as photocopier machines, printers, PCs, wifi routers, 3G Internet, Shredders, Whiteboards and more.
Contact us with your specifications & needs