Our Fleet of Fuji Xerox Plotters
We are able to supply to you brand new and reconditioned Fuji Xerox Plotters. Our servicing and technical team is all managed in-house, ensuring quality technical support at all times that work for you.
Check out the models in our fleet: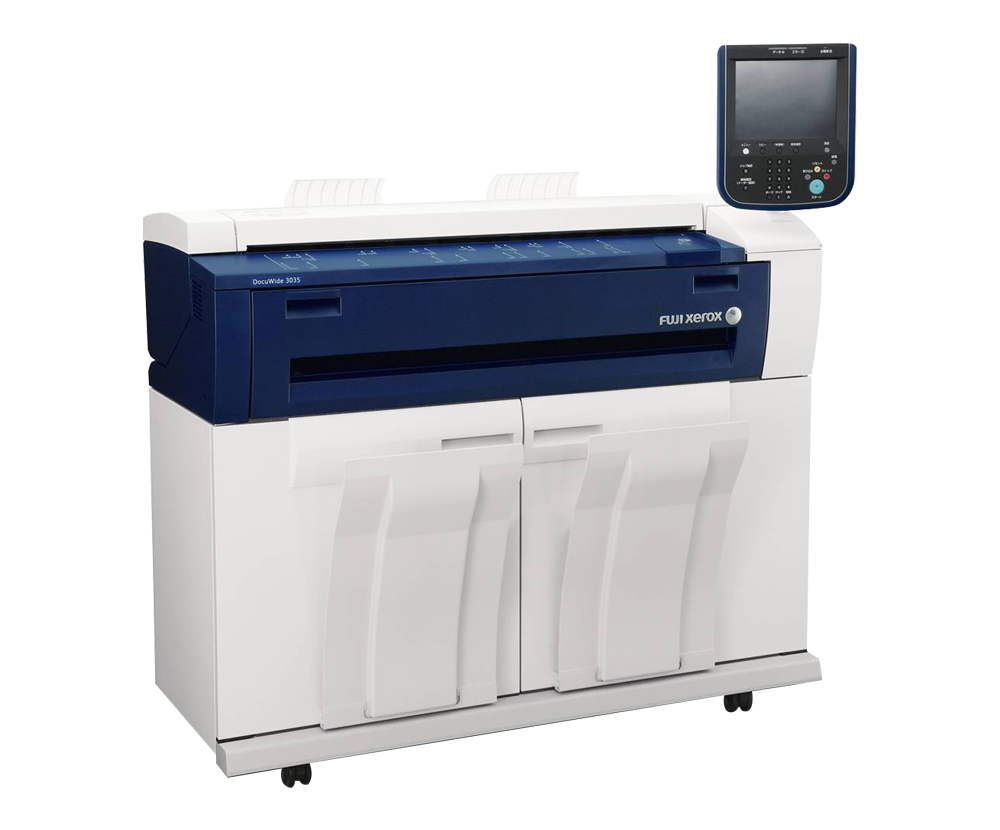 Fuji Xerox Plotter DocuWide 3035
Fuji-Xerox plotters run on laser technology. Their plotter solutions offer simplicity and reliability, popular with the construction industry.