Are you looking for a one-off adhoc photocopier service to repair your equipment that has broken down? Has your photocopier and printer servicing contract ended? Are you looking for somebody who can provide copier service and support for your existing Fuji Xerox, Canon, HP copier machines? Need a care package to maintain your photocopying machine?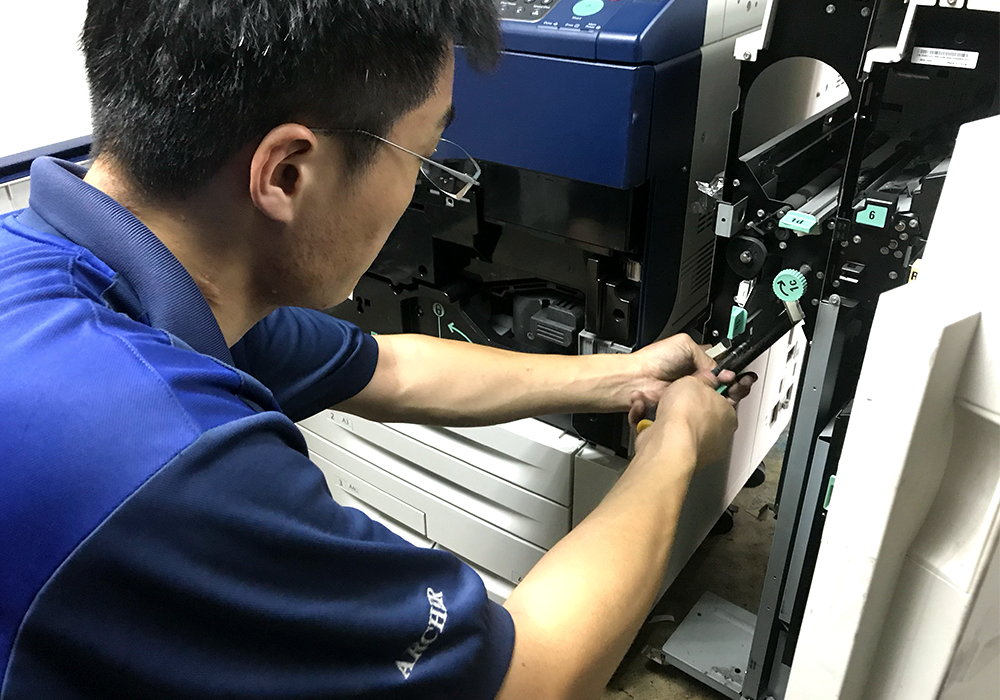 Adhoc Photocopier Service
Archer team will be able to support you in your photocopier and printer maintenance needs.
Our adhoc photocopier service packages range from general service, emergency repairs and IT support to help you solve all your photocopier and printer issues.
Parts and supplies replacement which have been broken through normal wear and tear of the machine. Supplies include toner, developer, drums/imaging unit, heater, fuser, web, rollers and maintenance kits.
Routine maintenance and servicing of photocopier machines.
You can engage our adhoc photocopier service as a one-off, or simply purchase a package to save cost and consume the sessions within the validity period. This is our most flexible service as yet!
Get your free non-obligatory quote now
Copier Maintenance Service
Our photocopier and printer maintenance service is perfect for people looking for a vendor to help maintain and prolong the lifespan of their existing equipment. We provide a photocopier full service maintenance agreement (FSMA) to help maintain and supply your photocopier needs. This is great for clients whose existing FSMA contracts have expired and are looking for a new vendor to help continue the operations of their equipment.
With a FSMA contract, you only need to cover the yearly maintenance fees and a monthly click charge – we will take care of the consumables and maintenance of the equipment.
Get a free quote now
Our Specialty
We specialise in repairing & refurbishing all Fuji Xerox photocopier models. We also have capability to support Ricoh and Canon equipment. We are able to give a no obligation error code checking over the phone. For more information, please contact us or schedule for your adhoc service via our webstore today.